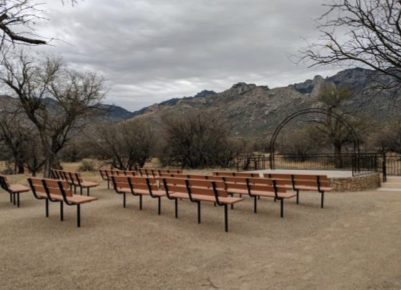 The Friends of Catalina State Park are selling benches at the new Bobcat Amphitheater in Catalina State Park to raise funds to benefit the park. Benches are available for a $1000 donation. Benches come with a 4" x 6" cast bronze plaque to be installed on your bench. One additional plaque is available per bench for an additional $500 donation. Your donation will help fund projects at Catalina State Park.
---
For questions, contact Elaine Omar at elaine.omar@gmail.com
Download the Order Form Here.
Friends of Catalina State Park is a nonprofit organization under Section 501(c)(3) of the Internal Revenue Code. Your donation is tax deductible to the extent provided by law. Our EIN# is 45-4818642.