As we all know summer and the heat is already upon us!  Be prepared!
When hiking, remember to hydrate well BEFORE you start your hike and bring a lot of water with you.  At least a quart of water for every hour you are out there.  Bring a cell phone with you in case you encounter any problems.  Layer your clothing, bring sunscreen, and don't forget to bring something to cover your head!  As always, when hiking in Arizona, always be aware of your surroundings.  The rattlesnakes are already out and about and blend in well with the dirt and dried grasses. So always be on the lookout and be careful where you place your feet.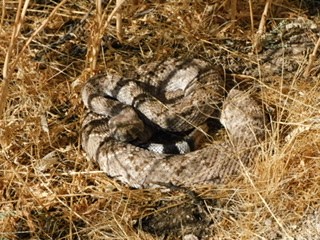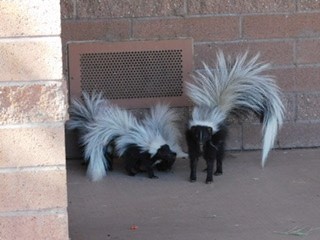 The family of 5 skunks live under the rocks behind campground B bathrooms. Be careful when you go around the bathroom corner!
Be on the lookout for badgers who have been seen in the campgrounds and the picnic area. Their burrows are about 3 times the size of the ground squirrel holes. They started to be seen right after the fire crew left.